Could You Use A Megaphone Next Time?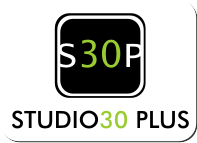 Today my post is a true (and funny!) story about me and my hearing loss...

but it's not here.
You will laugh AT me and I am okay with that. I actually posted it on my own blog last year when the only readers I had shared my maiden name and maybe a few others.
Even though you could sift through my old posts to find it, I would LOVE for you to just click HERE and find it over at Studio 30 Plus.
Studio 30 Plus is an on-line blogging community for men and women 30 and older. Studio 30 Plus was founded by Jules of
Mean Girl Garage
and Jerrod of
The Yellow Factor.
If you are 30 and over, you should definitely think about being a part of it! You will find a lot of quality blogs there.
Also, for the past two weekends, I have posted a recipe from the
Luby's
cookbook
. I received the cookbook due to my tribute to the restaurant, which you can find under the
"Today We Salute You"
tab.
Last Saturday, I hosted my first-ever giveaway and said I would announce it THIS Saturday. I will announce it on Monday.
Y'all, this lady is tired. It is Spring Break here, as it probably is where you live, and this is a BUSY week. I just can't get it together by Saturday. So...Monday. Come back Monday. Pretty please?
One-way ticket to Studio 30 Plus can be found by clicking the button below:
Thank you for supporting me!